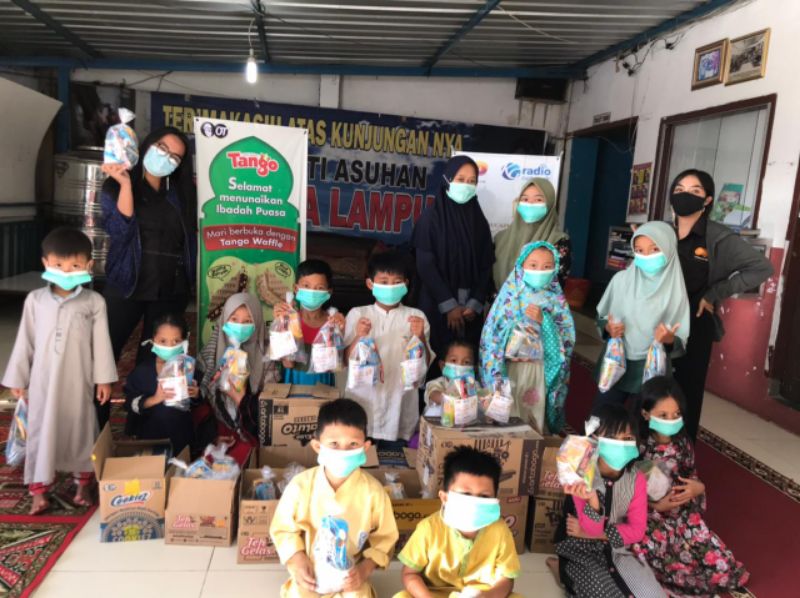 Ramadhan tahun ini, Orang Tua Group (OT Group) menggelar kampanye sosial "RAHMAT". Melalui kampanye ini, OT Group menghadirkan tiga kegiatan utamanya, yakni pembagian takjil gratis, pembagian produk perawatan gigi, dan fasilitasi vaksin Covid-19 untuk lansia.
Diungkapkan Harianus Zebua, Head of Corporate and Marketing Communication OT Group, sebagai salah satu perusahaan FMCG (Fast Moving Consumer Goods) asli Indonesia, OT Group juga turut menebar semangat positif kepada masyarakat. Tahun ini, OT melakukan aksi sosial bertajuk RAHMAT (Ramadhan Bersama OT).
Salah satu kegiatan utama dari kampanye RAHMAT adalah berbagi takjil gratis di sejumlah tempat umum dan masjid yang ada di berbagai kota di Indonesia. Dalam melaksanakan RAHMAT, OT bekerja sama dengan berbagai pihak. Mulai dari BAZNAS, Transjakarta, Railink, Shopee, hingga Grab Indonesia.
Aksi sosial ini menargetkan lebih dari 300.000 orang bisa menikmati takjil gratis. Sebagian besar produk-produk takjil yang dibagikan adalah produk-produk yang baru diluncurkan serta yang sudah lama dikenal masyarakat, seperti Cookiez dan Klop Saluto, permen MintZ, Wafer Tango, Tango Walut, Tango Waffle, Fullo, Teh Gelas, Adem Sejuk, dan Crystalline, tutur Hari.
Sementara itu, khusus dengan BAZNAS, OT membagikan 10.000 paket produk terbaru, yaitu Formula Amanah, pasta gigi yang mengandung tiga bahan alami yakni siwak, habbatussauda, dan eucalyptus oil yang baik untuk kesehatan gigi dan mulut, yang dibagikan di ratusan masjid di wilayah Jabodetabek.
Aksi sosial OT Group juga membantu memfasilitasi lansia untuk mendapatkan vaksin Covid-19. Kegiatan tersebut dilakukan secara mandiri di Gedung Pusat OT Group, Jakarta, bekerja sama dengan puskesmas setempat. Sementara di Bandung, OT Group bekerja sama dengan Shopee. "Vaksinasi lansia ini merupakan wujud kepedulian OT Group untuk mendukung percepatan program vaksin Covid-19 pemerintah Indonesia," tutupnya.