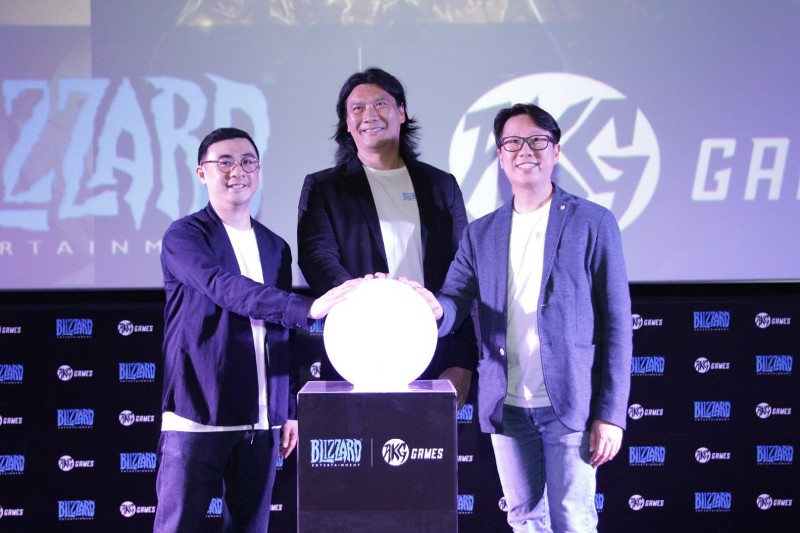 Salim Group menjalin kemitraan dengan Blizzard Entertainment, sebuah perusahaan developer dan publisher untuk software di bidang hiburan.
Adrian Lim, Director AKG Games (Salim Group) mengatakan, kemitraan dalam hal pemasaran ini bertujuan untuk memberikan pengalaman hiburan dari Blizzard kepada lebih banyak lagi gamers di Indonesia.
"Kemitraan dengan Blizzard akan membawa berbagai pengalaman bermain games dan hiburan terpopuler yang lebih banyak lagi komunitas gaming di Indonesia dan juga membuka jalur untuk berbagai peluang yang menarik," kata Adrian kepada media di Jakarta, Kamis (12/9).
Pihaknya bersama Blizzard saat ini dalam persiapan untuk memulai berbagai aktivitas dan kegiatan berskala nasional, baik secara online maupun offline, dalam rangka membangun dan mengaktifkan lebih banyak lagi komunitas Blizzard di Indonesia.
Berbagai aktivitas dan kegiatan ini diharapkan akan membantu memperluas jangkauan beragam permainan dari Blizzard. Game besutan Bllizard yang terkenal, antara lain untuk waralaba World of Warcraft®, Hearthstone™, Overwatch™, the Warcraft®, StarCraft™ dan Diablo yang telah dimainkan oleh jutaan gamers di seluruh dunia.
"Jangkauannya akan semakin luas dengan kemitraan pemasaran ini karena Indonesia memiliki populasi penduduk sebesar 264 juta jiwa," tandas Adrian. ()