MIX.co.id - Selular Media Network menggelar program "Selular Digital Telco Outlook 2023" hari ini (6/12), di Park Regis Arion Kemang, Jakarta Selatan. Digelar dalam dua sesi, sejumlah pelaku bisnis digital dan telekomunikasi hadir sebagai pembicara.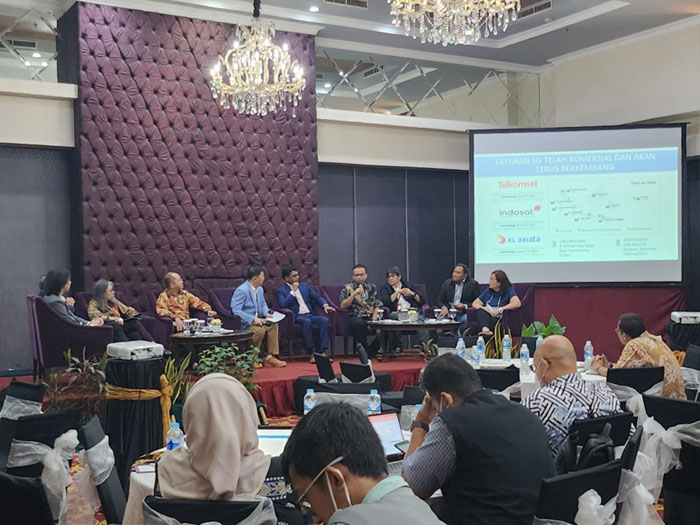 Sesi pertama ada sembilan narasumber, yakni Direktur Penataan Sumber Daya Kemenkominfo RI Dr. Denny Setiawan; Vice President Area Account Management Telkomsel Samuel Pasaribu; Group Head Solutions Architect & Development Aun Abdul Wadud; President Director ZTE Indonesia Richard Liang. Lalu Country Director Ciena Communication Judi Hartono; Head of Digital Banking, Branchless and Partnership CIMB Niaga Lusiana Saleh; Chief Strategy Officer Erajaya Digital Eric Lee; EVP Cloud & Data Center Telkomsigma Navyta M. Siregar Malonda; dan Direktrur Utama FWD Insurance Anantharaman Sridharan. Diskusi sesi pertama dimoderatori oleh Direktur Eksekutif Indonesia ICT Institute Heru Sutadi.
Dituturkan CEO Selular Media Network Uday Rayana, "Seperti gelaran sebelumnya, Digital Telco Outlook 2023 menampilkan beragam presentasi yang menggugah pemikiran dari para pemimpin industri. Para pemimpin industri ini berbagi pengalaman tentang upaya transformasi dan kolaborasi, menggarap new business sesuai dengan ekosistem digital yang berkembang saat ini."
Lebih jauh ia menjelaskan, banyak gagasan yang menarik dari para pemimpin industri untuk menghadapi tantang tahun 2023 di tengah resesi global. Pemikiran-pemikiran tersebut membuahkan inovasi dari beragam industri untuk tetap kuat meski adanya badai resesi global.
Pada kesempatan yang sama, Direktur Penataan Sumber Daya Kemenkominfo RI Dr. Denny Setiawan menyebutkan bahwa pada tahun 2023, tantangan bangsa Indonesia akan semakin kompleks dengan kondisi perekonomian global yang masih tidak pasti. Meski demikian, pemerintah optimis bangsa ini mampu melewatinya.
"Kami optimis dengan kolaborasi dan sinergi dari para stakeholder serta inovasi dari anak bangsa yang kreatif bisa jadi solusi. Selain akan memperkuat lokal konten Indonesia, juga akan membantu kondisi perekonomian Indonesia untuk terus bertumbuh," imbuhnya.