MIX.co.id - Kampanye "For The Love of Coffee Campaign" milik Kapal Api Global berhasil meraih penghargaan "PR Program of The Year 2022" untuk kategori Media Relations. Kampanye ini dimulai dengan melibatkan karyawan dari seluruh unit bisnis di dalam Kapal Api Group, dan didukung oleh liputan media nasional yang kuat.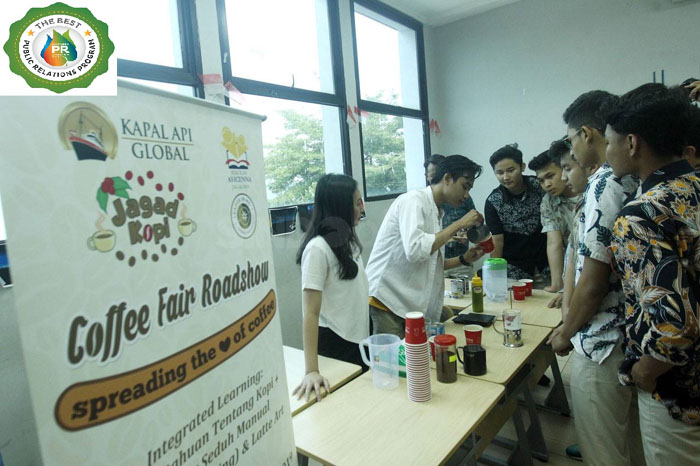 Sejak 2019, Divisi Corporate Communication Kapal Api Global mulai menggelar Coffee Class untuk teman-teman media di beberapa kota seperti Jakarta, Surabaya, Semarang, dan Denpasar. Idenya adalah untuk menyebarkan pengetahuan kopi ke khalayak yang lebih luas dengan melibatkan teman-teman media. Inisiatif yang berlangsung di Excelso Café itu, berhasil meraih 100 publikasi nasional.
Sementara itu, Kapal Api juga menggelar program internal, "Coffee Knight Initiative", yang dimulai pada 2019 dan 2020. Selanjutnya, para pemenang dinobatkan sebagai Coffee Knight dan memiliki tugas penting, yakni menyebarkan kecintaan kopi kepada audiens internal melalui acara bulanan Coffee Morning, artikel Q&A tentang CONNECT, dan kampanye ke sekolah-sekolah melalui kegiatan Coffee Knight Tour, yang diliputan media. Para pemenang juga menjadi talent utama di video internal dan video kelas kopi.
Bahkan, Kapal Api juga mendukung Kementerian Pendidikan untuk mempromosikan Inisiatif Jalur Rempah, dengan meluncurkan program Kompetisi Kopi Rempah. Pesertanya berasal dari Laskar Rempah atau Pasukan Rempah Jalur Rempah. Semua entri video ditayangkan pada akun Instagram Kapal Api Global.
Kapal Api Global juga memperkenalkan maskot pertamanya di 2019, Ka-Losi, yang terinspirasi dari kopi Kalosi yang terkenal dari Perkebunan Kapal Api di Rante Karua Toraja. Setahun kemudian, Kapal Api memutuskan untuk meluncurkan maskot wanita, bernama Ka-Rua. Kedua karakter tersebut digunakan dalam berbagai saluran komunikasi Kapal Api seperti majalah internal CONNECT, Instagram, e-flyer, infografis, dan sebagainya.