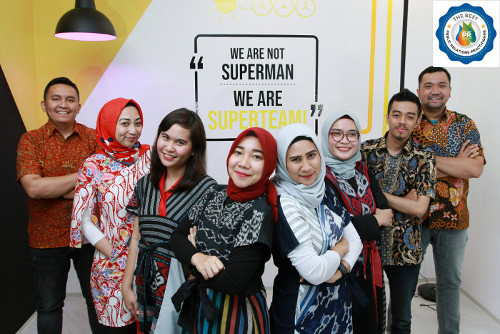 CorComm Team of the Year 2019
(in Financial Industry)
Diperkuat oleh delapan orang karyawan, Corporate Communication Department PT Adira Dinamika Multi Finance Tbk (Adira Finance) terbagi ke dalam dua fungsi utama, yaitu External Communications dan Internal Communications.
Tim External Communications memiliki tugas antara lain Public Relations bagi media massa, pemerintah, influencer dan komunitas, manajemen krisis komunikasi, serta mengelola berbagai program Corporate Social Responsibility (CSR) perusahaan. Sementara tim Internal Communications bertugas untuk memproduksi dan mengelola konten, kampanye dan saluran komunikasi untuk internal karyawan Adira Finance.
Termasuk dalam lingkup tanggung jawab tim Corporate Communications adalah juga membantu perumusan sambutan/pidato untuk para eksekutif perusahaan. "Kami memiliki tanggung jawab terhadap strategi komunikasi dan menjaga reputasi perusahaan," jelas Dyaharini Nurhapsari selaku Head of Corporate Communication Adira Finance.
Atas kemenangan tim Corporate Communications Adira sebagai pilihan para jurnalis di ajang "Indonesia PR of the Year 2019," Dyah menyatakan kebanggaan dan rasa gembiranya.
"Terima kasih kepada seluruh Sahabat Jurnalis yang telah memberikan apresiasi terhadap kinerja tim Corporate Communications Adira Finance. Pencapaian ini memacu semangat kami untuk terus menghadirkan konten-konten menarik dan bermanfaat bagi para pembaca dan seluruh masyarakat Indonesia," pungkasnya.