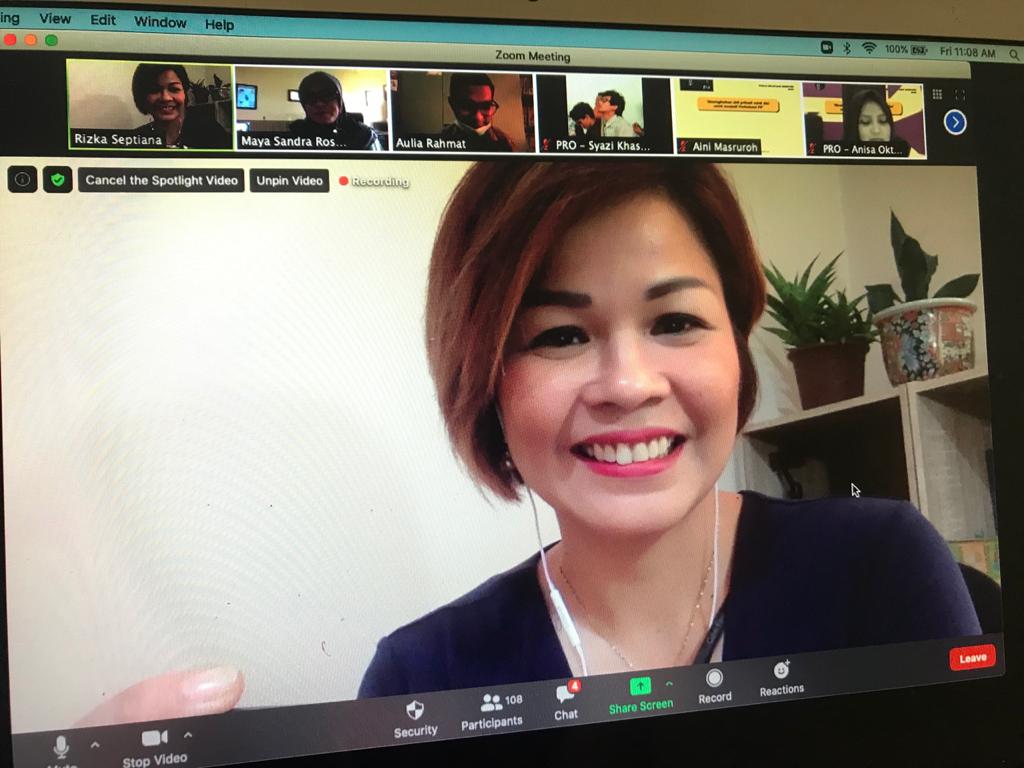 Komunitas Public Relations Oriented (PRO) Ilmu Komunikasi UIN Sunan Kalijaga Yogyakarta menggelar "Webinar Penguatan Lab Ilmu Komunikasi UIN Sunan Kalijaga 2020". Program ini digelar untuk menyambut kedatangan mahasiswa baru. Mengusung tema "Meningkatkan Skill Pribadi Sejak Dini untuk Menjadi Profesional PR", webinar ini digelar pada pertengahan November ini (13/11).
Sejumlah pembicara dihadirkan pada webinar ini. Di antaranya, Rizka Septiana, S.Sos,M,Si, IAPR. Yang merupakan dosen di The London School of Public Relations serta Pengurus Pusat PERHUMAS Indonesia.
Pada kesempatan itu, Rizka memaparkan bahwa ada beberapa sikap yang harus dimiliki oleh seorang PR profesional. Antara lain, Seorang PR harus memegang teguh etika dan prinsip, multitasking, peduli dengan lingkungan, dan selalu stand by dengan handphone. PR juga harus pandai memilah mana konten yang hoax dan mana yang valid.
"Mulai sekarang, seorang PR sudah harus memikirkan goals untuk masa depan. Ketika memilih jurusan, usahakan benar-benar berdasarkan minat, bukan karena ikut-ikutan teman. Mulai sekarang juga harus berani keluar dari zona nyaman dan mencari networking sebanyak-banyaknya dengan cara mengikuti organisasi. Karena networking ini sangat penting bagi masa depan," ia berpesan.
Meski hanya diselenggarakan selama sehari namun antusiasme dari penonton sangat meriah. Terbukti, pada saat itu, ada banyak komentar yang dilayangkan melalui room chat yang disediakan, guna menjadikan webinar lebih interaktif.
Diungkapkan Ahmad Dzakwan Afif, Ketua PRO Community 2020, komunitas PR terbaik di Yogyakarta tahun 2019 ini tengah gencar melebarkan sayap di bidang pengembangan SDM dan dunia perkompetisian. Tak kalah menarik, di program ini, PRO Community juga menggelar kompetisi untuk mahasiswa internal Ilmu Komunikasi UIN Sunan Kalijaga.
"Kami optimis untuk selalu menyebarkan ilmu dan mencari ilmu walaupun keadaan pandemic seperti sekarang ini," tutupnya.