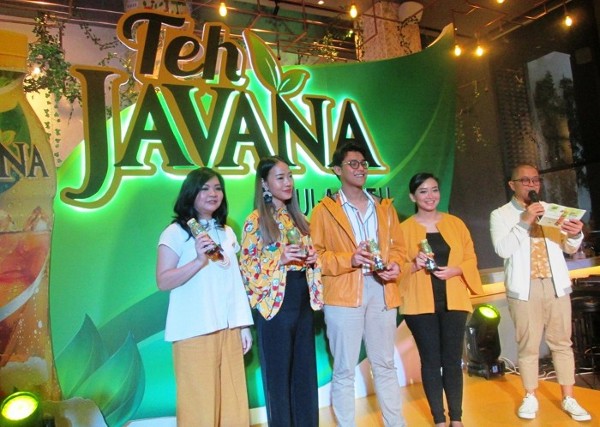 Usai menghadirkan varian regularnya di 2015 lalu, Teh Javana, merek RTD Tea (Ready to Drink Tea) dari Wings Food, kembali merilis varian anyarnya, Teh Javana Gula Batu. Resmi diluncurkan pada pekan ketiga Mei ini (20/5) di Jakarta, Teh Javana Gula Batu menyasar segmen muda millennial berusia 18-28 tahun yang aktif dan dinamis.
Dikatakan Devi Chrisnatalia, Product Manager Teh Javana, "Orang Indonesia sangat menyukai teh karena rasanya sangat familiar di lidah dan sudah menjadi pelengkap gaya hidup orang Indonesia sehari-hari. Selain itu, varian Gula Batu adalah salah satu teh yang disukai oleh masyarakat Indonesia sejak dulu. Ini yang menyebabkan kami mantap memilih varian gula batu sebagai SKU baru Teh Javana."
Sejatinya, peluncuran Teh Javana Gula Batu merupakan salah satu bentuk inovasi Wings Food dalam mempersembahkan produk terbaik untuk dikonsumsi masyarakat sekaligus menangkap potensi pasar.
Pada kesempatan peluncuran tersebut, Wings Food menunjuk Ardhito Pramono, penyanyi muda dan penulis lagu, sebagai brand ambassador. "Ardhito membawakan genre jazz dengan suaranya yang khas. Lagu dengan liriknya pun simple, namun sarat makna, sehingga dapat menambah manis setiap momen yang ada. Sama seperti yang diharapkan Wings Food, kami berharap Teh Javana Gula Batu juga semakin diterima di kalangan millennial, concert goers, dan food & drinks enthusiast," ungkap Devi.
Untuk memperkenalkan varian anyarnya itu, Kampanye #ManisinMomen akan dihadirkan di seluruh platform digital Teh Javana dan berbagai aktivasi merek seperti Office to Office dan campus to campus.