MIX.co.id –  PT VADS Indonesia menyelenggarakan event e-Commerce and Logistic 2022 bertema "Effective and Efficient Digital Customer Experience for e-Commerce and Logistic Industry at Post Pandemic Era" sebagai ajang sharing insight bagi penyelenggara layanan pelanggan meningkatkan efektivitas dan efisiensi layanan.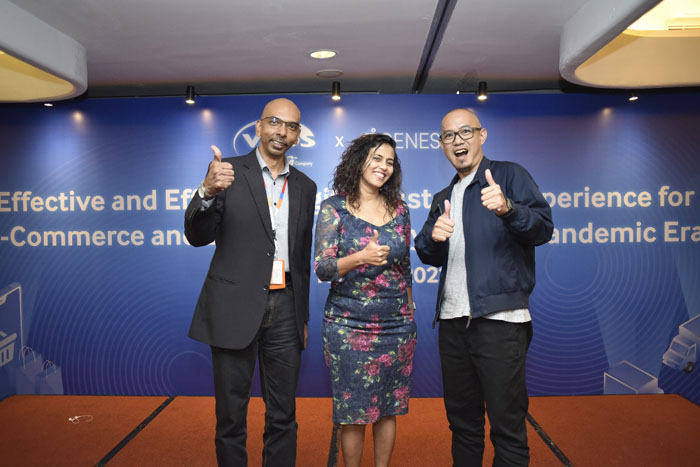 Chief Marketing PT VADS Indonesia, Deddy Hermansyah, menyampaikan perusahaan e-commerce, logistik, dan fintech mampu bertahan di era pandemi bahkan bisnisnya tetap tumbuh.
"Hal itu karena perusahaan beradaptasi dan sudah mengimplementasi sistem digital sehingga mampu memberikan fleksibilitas dan kemudahan dalam melakukan transaksi dan kebutuhan konsumen," ujarnya di sela-sela acara yang berlangsung baru-baru ini (17/6), di Jakarta.
Untuk mendukung klien dalam bertransformasi, VADS Indonesia menyediakan solusi digital seperti customer digital experience, robotic process automation, social media analytics, 360 degree CRM, omni channel, learning center, e-knowledge management, digital marketing, high availability service, dan smart services lainnya.
Pihaknya juga memberikan value added kepada klien, berupa pengembangan kualitas SDM  melalui training High Performance Management Techniques (HPMT), COPC, dan BNSP untuk mendukung layanan dan performance.
Dari sisi teknologi, VADS Indonesia memberikan PowerBI untuk real time report analytic, e-learning knowledge management, dan QMS (Quality Monitoring System). Sedangkan dari sisi proses, dengan cara memberikan center of excellence (COE) untuk memastikan hasil yang konsisten dan meningkatkan produktivitas dan performance.
Tidak hanya itu. Pihaknya menyuguhkan solusi terbaru ke depan seperti augmented reality, virtual reality, metaverse, dan smart solutions lainnya untuk menjawab tantangan bisnis klien menghadapi era digital.
"Kami yakin kemudahan bukan hanya untuk suatu golongan namun untuk semua orang, dan di sini PT VADS Indonesia memberikan kemudahan untuk membantu perusahaan-perusahaan bertransformasi dan tetap eksis ke depan," tandas Deddy Hermansyah. ()