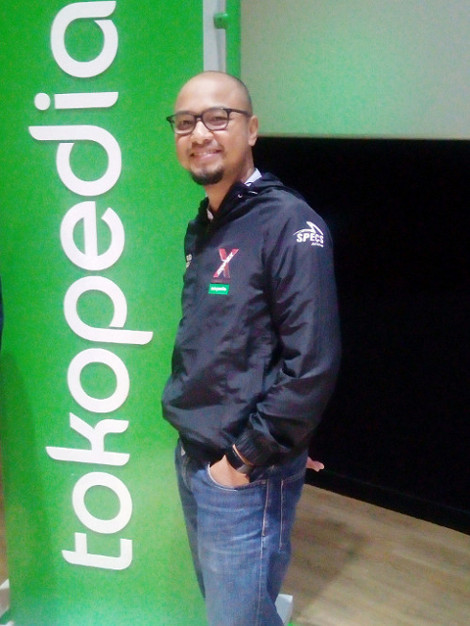 Pria ini pernah bergabung dengan Melbourne 98 Soccer Club RMIT dan memiliki jam terbang yang cukup tinggi di dunia marketing dan komunikasi, terutama di industri telekomunikasi dan periklanan. Sempat berkarir di Hutchinson 3 (Tri) dan XL Axiata, Andi Djoewarsa pada September tahun lalu akhirnya hijrah ke industri e-commerce, menjabat sebagai Vice President Marketing Tokopedia.
Pada awal karirnya, Andi bergabung dengan Hakuhodo Indonesia serta Ogilvy and Mather Indonesia sebagai Account Manager, di mana ia menangani sejumlah klien besar seperti Unilever dan Nissan. Karir Andi berlanjut ke industri telekomunikasi, dimulai dengan Hutchison 3 (Tri) Indonesia sebagai Head of Brand Communication. Nama Andi pun kian bersinar di industri telekomunikasi dengan bergabung di XL sebagai GM Brand Communication and Activation dan berlanjut di Samsung Electronics sebagai Marketing Head-IT & Mobile.
"Industri e-Commerce adalah salah satu industri digital yang tengah bertumbuh dan menantang. Bersama Tokopedia, saya ingin berpartisipasi mewujudkan visi pemerintah, yakni melakukan pemerataan ekonomi melalui solusi digital," tutur pria kelahiran Bandung, 1 Oktober 1976 ini.
Untuk mewujudkan visi tersebut, menurut Andi, di bawah komandonya, Tokopedia mengusung strategi kolaborasi dengan komunitas. Dan tahun ini, katanya, strategi kolaborasi itu diwujudkan dengan menggandeng penyelenggara Goifex, pameran fitness terbesar di Asia Tenggara, yang ditargetkan mencapai 20 ribu pengujung.
"Selain konsep pamerannya yang menarik, jumlah komunitas yang terlibat di pameran Goifex juga sangat banyak," terang Andi tentang alasan kolaborasinya dengan komunitas gamers dan Indonesia Esports Premier League (IESPL).
Bersama dengan kolaborasi itu, Tokopedia menggelar kampanye "Sehat Itu Gampang" serta menawarkan sejumlah promo eksklusif hingga 50%, voucher potongan harga hingga Rp 150 ribu untuk kategori makanan sehat dan olahraga, serta voucher cashback sampai Rp 300 ribu untuk setiap pembelian produk di booth Tokopedia selama event berlangsung.